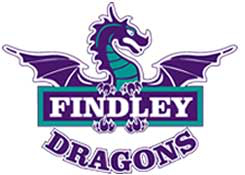 We're the Cub Scout Pack for Findley Elementary. We have a fantastic group of kids & parents who participate in scouting activities every month. Cub Scouts offers a unique experience that's hard to find elsewhere. Learn new skills, build character, & practice leadership through age appropriate hands-on activities. Get to know more about the people & places in your community through field trips & special outings.
Cub Scout Pack 718 is part of the Sunset Trail District which is in the Cascades Pacific Council of the Boy Scouts of America.   Join our Pack & join the fun!  For information about joining click here.
---
Upcoming Events
Pack Meeting (first of the year!)
Tuesday Oct 10, 2017 – 7:00 – 8:00 p.m.
Findley Elementary School Cafeteria
Other Announcements

The Pack needs parent volunteers …
… to fill these very important Pack-level positions.
Please contact your den leader or Eric Kusse to volunteer or to get more info:
– Wreath Sale Coordinator (1 position)
– Scouting For Food project coordinator (1 position)
– Bell Ringing community service project coordinator (1 position)
– Pinewood Derby event coordinator (1 position)
– Webmaster (1 position)
– Volunteer coordinator (1 position)
---
The Scout Law
A Scout is Trustworthy, Loyal, Helpful, Friendly, Courteous, Kind, Obedient, Cheerful, Thrifty, Brave, Clean and Reverent
The Scout Oath
On my honor, I will do my best. To do my duty to God and my country and to obey the Scout Law; To help other people at all times; To keep myself physically strong, mentally awake and morally straight.