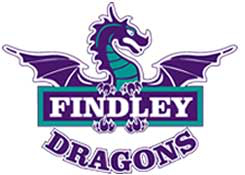 We're the Cub Scout Pack for Findley Elementary. We have a fantastic group of kids & parents who participate in scouting activities every month. Cub Scouts offers a unique experience that's hard to find elsewhere. Learn new skills, build character, & practice leadership through age-appropriate hands-on activities. Get to know more about the people & places in your community through field trips & special outings.
Cub Scout Pack 718 is part of the Sunset Trail District which is in the Cascade Pacific Council of the Boy Scouts of America.   Join our Pack & join the fun!  For information about joining click here. 
Please reference our Info Session slides here for all the details.
Pack 718 At-A-Glance Calendar as of 2019-01-12 (.PDF)
---
Upcoming event:
2019 Pack 718 Pine Wood Derby  (PWD)

Pack 718 Pinewood Derby Rules – 2019 (.PDF)
PWD Roles Volunteering List (- Google Drive). PWD is the biggest event of cub scout for Pack 718. for the whole year. For safe and successful event, we are in need of volunteers for different roles. Parents and Scout leaders are highly encouraged to take the opportunity to serve our Pack. Please, sign up at above link for suitable empty slots.

Pinewood Derby Check-In

(Findley Cafe):

Friday, January 25, 7:00 pm to 8:00 pm – ALL cars must be inspected and collected on this day!

Pinewood Derby Race Day

(Findley Cafe)

Saturday, January 26

th

9:00 am to Last Race + Awards. (~12pm)

A test scale will be at Findley Office starting Friday, January 11

th


Pinewood Derby Race Day

(Findley Cafe)

 

Helpful Links:
---
The Scout Law
A Scout is Trustworthy, Loyal, Helpful, Friendly, Courteous, Kind, Obedient, Cheerful, Thrifty, Brave, Clean and Reverent
The Scout Oath
On my honor, I will do my best. To do my duty to God and my country and to obey the Scout Law; To help other people at all times; To keep myself physically strong, mentally awake and morally straight.