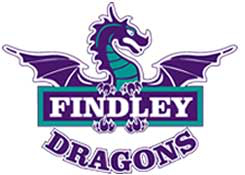 We're the Cub Scout Pack for Findley Elementary. We have a fantastic group of kids & parents who participate in scouting activities every month. Cub Scouts offers a unique experience that's hard to find elsewhere. Learn new skills, build character, & practice leadership through age-appropriate hands-on activities. Get to know more about the people & places in your community through field trips & special outings.
Cub Scout Pack 718 is part of the Sunset Trail District which is in the Cascades Pacific Council of the Boy Scouts of America.   Join our Pack & join the fun!  For information about joining click here.
---
Upcoming event:

Come to learn more about our program and pack at Pack 718 Info Session/Join Night on Tue Sept 18that St. Pius X Community Center between 7:00 pm –

8:00 pm

(Note:  This is a change in location…we are NOT going to be at Findley for this session). 
Email us your contact info (E-mail/Phone) so we can invite you to the Info Session/Join Night and provide the latest updates and event info to learn more!
Online Registration also available at: beascout.org.  Select Pack 718 and follow these steps.
Our first Pack Mtg is Tues, October 9th at Findley!
Recent event:


---
The Scout Law
A Scout is Trustworthy, Loyal, Helpful, Friendly, Courteous, Kind, Obedient, Cheerful, Thrifty, Brave, Clean and Reverent
The Scout Oath
On my honor, I will do my best. To do my duty to God and my country and to obey the Scout Law; To help other people at all times; To keep myself physically strong, mentally awake and morally straight.